I Was a Fourth-Generation Coal Miner. Here's Why I Quit
I Was a Fourth-Generation Coal Miner. Here's Why I Quit
"I quit the mines, not entirely sure what I was going to do. I just knew that I could do something different."
Why you can trust us
---
When my great-grandfather began his career as an underground coal miner, the United States was averaging 2,000 coal-mining deaths a year. It was a hard and dangerous life, the existence left for Appalachian mountaineers once outside companies had harvested the hardwood forests and swindled everyone's mineral rights. Families that had once sustained themselves on their own farms became more and more dependent on coal-mining wages.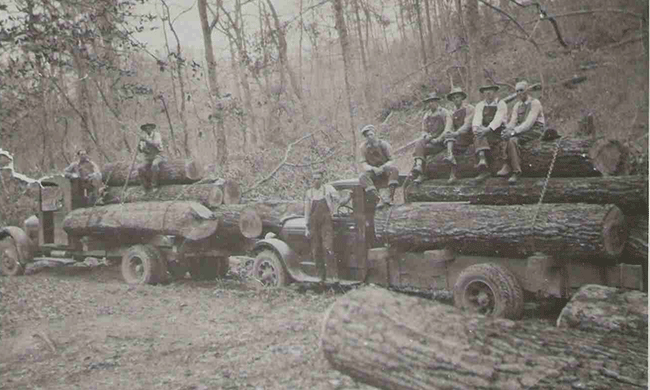 Over the coming years, the coal companies closed their large union mining complexes, putting thousands of miners out of work. What remained were small nonunion mines and strip mines that scraped at what was left. In 1998, A&G Coal Company took the top off the ridge behind our home and dumped it into the valley, destroying nearly 400 acres of woodlands and the spring that provided our water.
I was raised in a union home in southwestern Virginia and, like most kids of my generation, was encouraged to do well in school to avoid a life in the mines. For a while, it seemed possible. But when the coal markets failed in the early 1990s, my father was laid off, and our family was forced to use what little savings we had just to survive.
In an effort to alleviate unemployment following the downturn, local and state leaders negotiated the construction of two Supermax prisons and a variety of call centers, some of which stuck around only as long as the tax breaks lasted. Having no desire to be a prison guard, I spent several years working in one of the more stable call centers.
Rufus Smith

I received accolades and was promoted to supervisor, but, as with most call center "careers," there was little hope for advancement or a decent retirement. Coal markets had since rebounded, creating a high demand for coal miners to work in seams once too deep and costly to mine. Out of options and tired of being unable to afford the "best" for my small family, I went to work in the mines, becoming the fourth generation of my family to face the long days beneath our mountain home.
When I entered the industry, decades of successful union busting had created a new landscape concerning labor rights and worker solidarity. Companies and local businesses played on the instant-gratification lifestyle led by young miners, encouraging high levels of debt and creating an extreme dependency on mining wages. Any threat of performance-based layoffs sparked fear and competition among miners already working in a dangerous environment.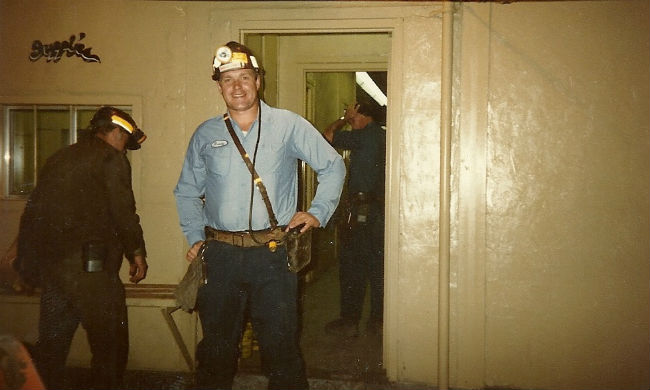 Then, in the summer of 2010, my family's life changed forever. In the course of one night, a fire consumed our home and everything we owned. As we sifted through the remains, we began to reflect and re-evaluate. I realized that the best life I could give my children wasn't one full of "things," but was one of clean health and a simpler path to happiness.
Friends and family encouraged me to think about life outside the mines, having never wanted to see me there in the first place. I took their advice to heart and eventually left behind a family tradition. I wasn't entirely sure what we were going to do. I just knew that we could do something different, that we had to for our children's sake. We left the valley that was home to my family for 10 generations and moved to central Kentucky in search of a healthier place for our children, one without the impacts of mining.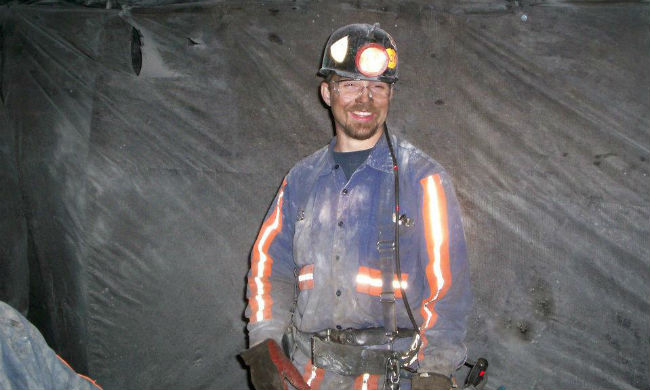 Nick Mullins working at the mine.
Today, my wife and I attend Berea College, where we've been learning to advocate for change in Appalachia and everywhere resource extraction threatens people's health and happiness. Over the past two years, we've traveled the United States and Canada, telling our story and connecting the dots between energy use and the devastation it leaves behind. While I was making high wages in the mines, it seemed as though we could never live without them. Now, we've learned how to live with less and to appreciate the simpler things. We learned that we could live without coal.