Why Science Can't Be Silent:
In Depth
6 Ways to Put Public Interest Ahead of Big Pharma Profits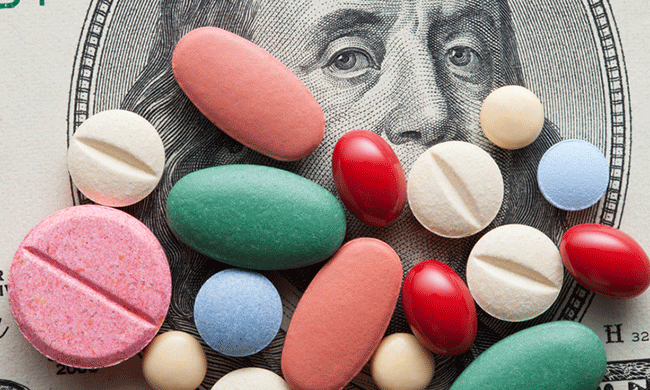 6 Ways to Put Public Interest Ahead of Big Pharma Profits
Increase access to generics, end "evergreening" drug patents, and other ways to put people before profits.
Why you can trust us
---
1. Increase access to generics
Generics save consumers 80 percent on average. One way to increase access to generics is to dust off the 1981 Bayh-Dole Patents & Trademarks Amendments Act and actually use it. The act allows universities and small companies that receive public research money to claim patents and license them. To protect the public interest, the act lets federal agencies that are funding drug research petition the NIH for "march-in" rights to manufacture a generic version of a patented drug if the NIH finds the license holder is not making the drug "available to the public on reasonable terms."
2. Break up government-industry coziness
Number of times NIH has approved a request for march-in rights under Bayh-Dole in 35 years? Zero. In January 2016, 51 congressional representatives who advocate for affordable drug prices signed a letter requesting that the NIH set standards for the use of march-in rights. Health and Human Services Secretary Sylvia Burwell responded that cost is not sufficient reason to invoke march-in rights. But there's this: Big Pharma has spent more than $2.4 trillion on lobbying over the past 10 years. So when it comes to a federal agency deciding whether exorbitant prices merit "reasonable" access, the public may have a hard time being heard.
3. Royalty-free licensing for government
Patent law allows the federal government to manufacture patented drugs for government use, which could include treating patients served by federally funded health care programs. In 2015, Bernie Sanders requested that the Department of Veterans Affairs break the patents on the powerful but pricey hepatitis C drug SOVALDI so that the agency would not have to deny patients treatment for lack of funds.
4. Ban "pay to delay" deals
Anti-compete kickbacks made by brand manufacturers to generics manufacturers keep generics off the market. The FTC says these deals cost taxpayers $3.5 billion in higher drug costs each year.
5. End "evergreening" of drug patents
This allows drug companies to make small changes in products to justify extending exclusive patent protection past the standard 20 years.
6. Let Medicare bargain like Veterans Affairs and Medicaid do
Repeal the 2003 Medicare Prescription Drug, Improvement, and Modernization Act, which forbids Medicare from negotiating drug prices. These policies render drug companies the sole decision-makers on the price. Bernie Sanders estimated it could save Medicare between $230 billion and $541 billion over the next decade if Medicare paid the same drug prices as Medicaid or VA. The Wall Street Journal estimates $160 billion in savings.