The World We Want Special Issue:
In Depth
High School Health Workers? It Works
Photos by Sara Wise
High School Health Workers? It Works
A medical school and Georgia students partner to reduce public health disparities.
Why you can trust us
---
As part of his training to become a certified community health worker, 10th-grader Malachi Ward needed to monitor family or community members—checking their vital signs and setting health goals. When Ward first asked his mother, Fayron Epps, if he could monitor her, she expressed ambivalence.
Epps considered herself to be in good health. Although she didn't have a primary care physician, she always attended her annual women's health checkup and, despite the occasional headache, felt fine. She agreed to be a study participant because Ward needed five people to monitor. "I was like 'OK, you can monitor me, but you're not going to find anything'," she recalls.
Except Ward did find something.
"I was really taken aback," Epps admitted. Her blood pressure was dangerously high. Over the course of two days, her systolic blood pressure peaked at 189, causing her to seek urgent care. What she assumed were benign headaches were a symptom of hypertension.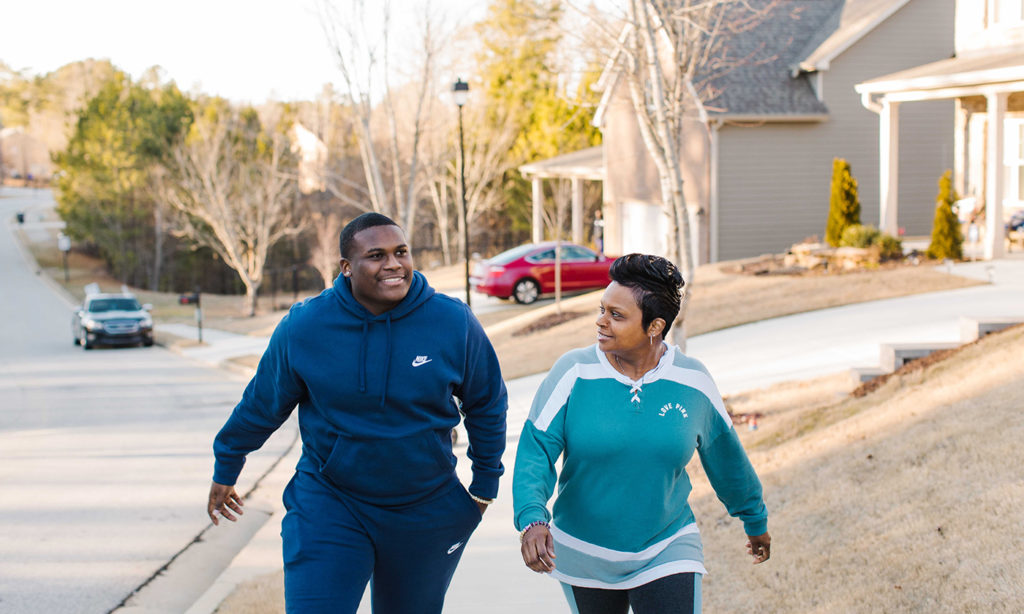 Epps is a health care professional herself, and understands the severity of undiagnosed hypertension. "In the Black community, hypertension is a silent killer," she explains. If her son hadn't taken those readings, the condition could have killed her.
Public health experts in Georgia, where Epps and her son live, often refer to the state as "the two Georgias," to describe the gap in medical care and accessibility. The metropolitan Atlanta area is home to several universities with nationally recognized medical schools and training hospitals, and the city itself fosters many medical technology start-ups. However, huge disparities in access to healthcare exist across the state, and many residents never benefit from these excellent facilities.
According to the Partnership to Fight Chronic Disease, around 60% of Georgians have one or more chronic diseases—same as the national average, according to the CDC. But the numbers are higher for Georgians from poor and predominantly Black areas. Further, only 27.5% of Georgians earning below $25,000 per year enjoy "High Health Status," compared with 64.9% earning above $75,000, according to the United Health Foundation.
Chronic diseases like hypertension are easy to diagnose, and often can be mitigated with simple lifestyle changes. The problem is that many people in underserved communities remain undiagnosed, and have difficulty taking the necessary steps to improve their health.
How to fix this?
One solution involves community health workers (CHWs). These are lay people who work in their own communities to provide a link between the medical establishment and residents who might otherwise—for cultural, financial or logistical reasons—not have access to medical care.
"Oftentimes medical professionals advocate from the medical health care side," explains Christopher Ervin, former program manager of the Morehouse School of Medicine training program, which Ward participates in. "Community health workers literally serve as the patient advocate."
When there's a limited professional healthcare workforce, CHWs help bridge the gap and fulfill basic medical roles without the top-down science approach that is characteristic of most doctors. This is especially helpful in underserved urban and rural communities with few medical facilities, and poor education and employment opportunities for professional healthcare workers.
But in the U.S., community health workers are in short supply.
The concept of lay people advocating on behalf of more vulnerable community members is not a new one. However, the U.S. Bureau of Labor Statistics only created an occupational code for "Community Health Worker" in 2010. Compared with countries in Africa, Latin America, and Asia, where community health worker programs have existed since the 1960s, the U.S. has been slow to recognize their value and formalize their role.
As of 2016, only 15 states have a mechanism for licensing or certifying community health workers. Without clinical licenses, Medicare and Medicaid can't reimburse healthcare providers for employing community health workers, and healthcare providers have no incentive to invest in community healthcare training.
Morehouse Community Health Workers Fill in the Gap
Arletha Livingston came to Morehouse School of Medicine in 2014 as director of the Innovation Learning Laboratory for Population Health. Initially her research focused on helping chronically ill individuals in underserved Atlanta communities. While conducting this research she saw first-hand how vital community health workers were, and learned about the worker shortage.
Livingston's key idea was to train high school students as community health workers. They are at the age where health interventions could make a difference in their own lives, preventing adulthood chronic diseases from taking root, she explains. They are also still contemplating career options and whether to pursue college education.
In 2016, Livingston launched the Morehouse Community Health Worker Training Program for High School Students & Young Adults—the first in the U.S. to train high-schoolers. The initial cohort came from four schools in East Point, Georgia, where Livingston conducted her earlier studies on chronically ill residents. In East Point, a city with a large Black population, the average life expectancy is 77 years Drive 14 miles north to the predominantly White area of Buckhead and the average life expectancy is 87.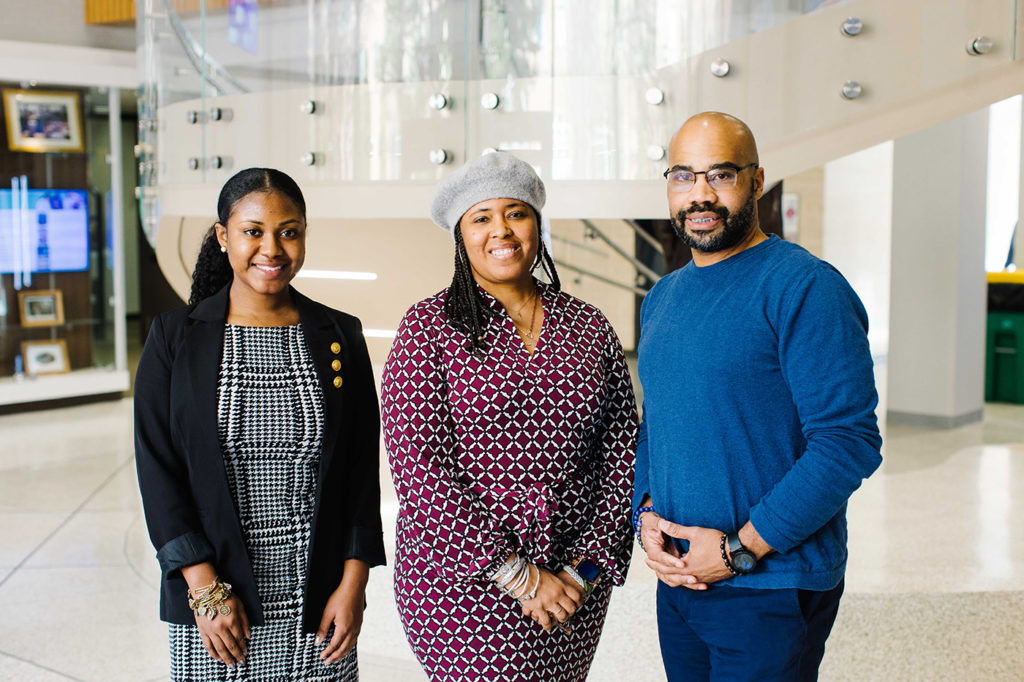 Each year, around 20 rising 10th–12th grade students undergo a five-week intensive summer training to learn about chronic illnesses, health issues and basic health monitoring techniques. For the rest of the academic year they monitor and set health goals with community members, and work in teams to organize a community project, such as a health fair.
Students also shadow Morehouse medical residents and learn about medical career options, as well as how to conduct motivational interviews, giving them the language to talk about health issues. And they learn about food as medicine, visiting urban farms and taking cooking courses.
Most students hadn't heard of community health workers before they joined the program. For Genesis Velasco, a senior at Morrow High School, the Morehouse program helped to put a name and job title to something she was already doing. "I had a lot of family members with chronic illnesses—I served as a translator for them during medical visits," explains Velasco, who speaks Spanish and English.
In many cases, families and community members found it easier to talk to the high-schoolers than to medical professionals. "I wasn't someone in a lab coat judging them or not understanding their culture," says Velasco.
And, adds former participant Prayer Idowu, "They loved the idea of having someone tell them what they needed at a free cost, at home."
Karyn Heckstall, now a freshman at Georgia Gwinnett College, believed family members found it easier to talk to her about their medical issues because they could use a familiar vernacular and references to convey information. "They don't feel that pressure to say something in a specific way in order for a medical professional to understand," she says.
One thing Livingston and Ervin realized later is that mental health training and care was vital to the program's success. "We started recognizing that because students reside in these highly stressed communities they have their own mental health challenges," says Ervin.
The organizers brought in a social worker to assist participants' self-care, and help family members with mental health problems. "We think all community health worker programs should have a Master of Social Work professional liaison to support the students," Ervin adds.
The program is only four years old, and former participants are still completing their education. While the students see the value in community health work, it's an entry-level position and many want to pursue college and advanced degrees. The Morehouse training program encourages students to explore their options. It's unknown, however, how many of the students will actually enter medical professions or work as a community health worker.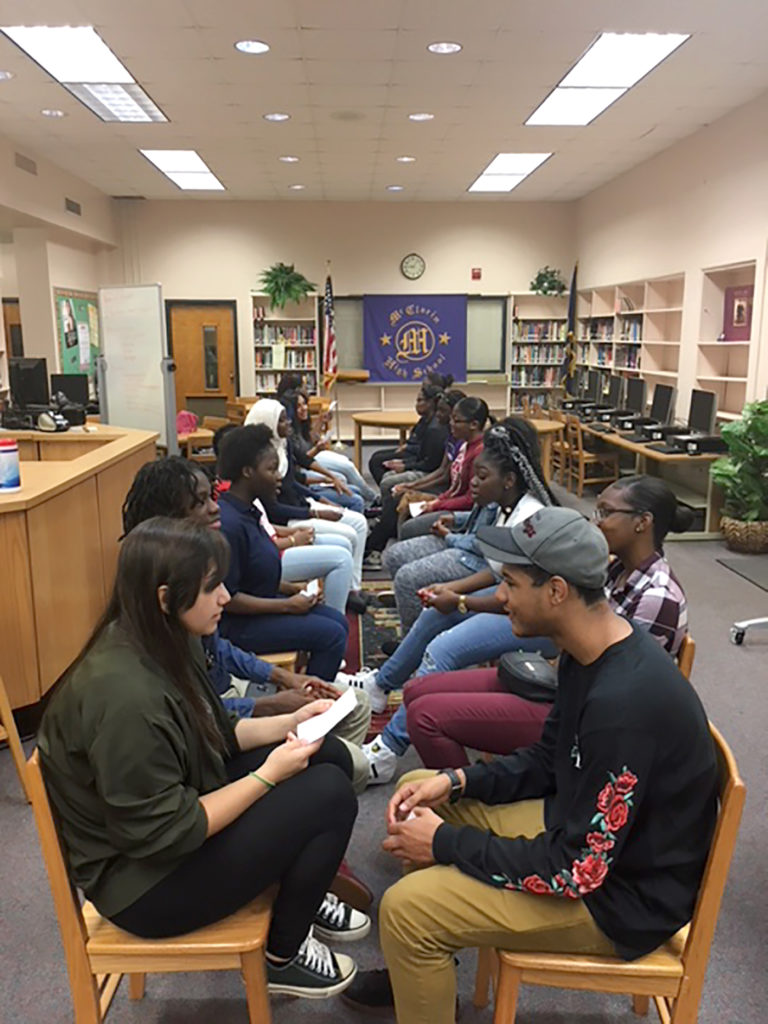 Velasco wants to become a cardiologist focusing on underserved immigrant communities. Idowu decided her interests lay in law rather than medicine, and credits the program with helping clarify her career plans. Ward plans to become an athletic trainer.
The small scale of the program—only 75 students have completed it to date—means the impact these students are having is small and hard to measure.
Nonetheless, the Morehouse team believes their program will have a national impact on the number of community health workers. They believe the program has encouraged Georgia, and other states, to see the value in supporting community health workers and integrating them into the healthcare system through formalized certification and licensing programs.
Expanding the Program
Georgia is currently developing a certification program for its community health workers, and both Livingston and Ervin serve on the state's CHW Advisory Board. They use their program as evidence to inform policy discussions. When the Georgia Department of Public Health proposed a minimum certification age of 21 for community health workers, Livingston and Ervin argued—based on the competency displayed by their high schoolers—that the minimum age be lowered to 16.
After hearing Epps' story, Livingston and Ervin became convinced the program should expand further. Monitoring simple vital signs has the potential to save lives. "We believe every high school student should be trained as a community health worker."
And they're expanding the program based on that belief. In spring 2019, a pilot study of four high schoolers from Columbus, Georgia, was launched to assess the effectiveness of the program in a rural setting where the team has seen many of the same issues surrounding job opportunities and access to care that they see in underserved urban settings. They've also adopted a youth-friendly online format, compatible with smartphones and featuring virtual reality modules.
Now anyone around the globe can take the course.