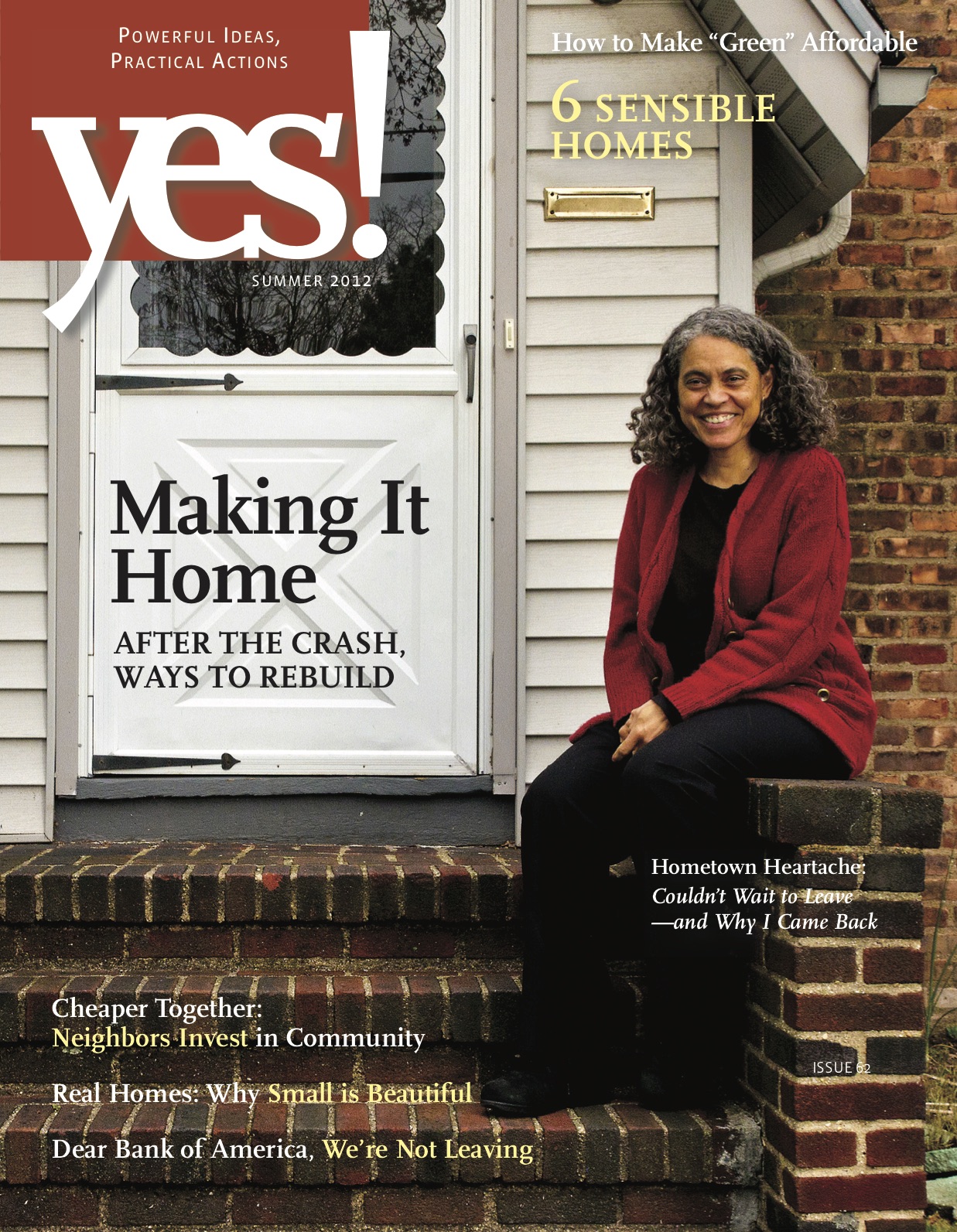 Summer 2012
Table of Contents
Making It Home
Small, supportive, affordable, recycled—and you can build your own.
The challenge: build the greenest houses on earth—and make them affordable.
Yes! But How?
Bats are mammals, shy creatures of the night, and fascinating to watch. They're also endangered by loss of habitat, disease, and pesticide poisoning. You can help by providing protection.
Heather Purser set out to win gay marriage rights within the Suquamish Tribe and found herself on a personal journey toward self-acceptance.
Big Oil is a big risk for national security. Can our military—the world's No. 1 oil guzzler—change the politics of climate change?