Opinion Advocates for ideas and draws conclusions based on the author/producer's interpretation of facts and data.
Murmurations: Collective Action to End Misogynoir
Why you can trust us
---
Illustration by Michael Luong/YES! Media
A note from adrienne maree brown: Moya Bailey is the magical thinker who coined the term "misogynoir" to help us see the intersectional oppression aimed at Black women. She is also my co-author on a forthcoming book on movement astrology!
I am notoriously not a sports fan. I liked track as a kid, but I hated competition. But as I got older, my interest in representations of Black women in the media, particularly our experiences with misogynoir, made my disinterest in sports untenable. Misogynoir is a portmanteau I coined that describes the anti-Black, racist misogyny experienced by Black women and people read as Black women.
My first published scholarly engagement with misogynoir was around the outrageous treatment of South African middle-distance runner Caster Semenya when she was punished by the International Amateur Athletic Federation for having natural testosterone levels that athletic officials deemed too high for a woman in her sport. Semenya's media malignment; Serena Williams' unfortunately necessary self-advocacy during childbirth (and both sisters' entire tennis careers); and more recently Angel Reese's disproportionate disciplining for using the same hand gesture her white opponent had made earlier in the same National Collegiate Athletic Association tournament, are just a few examples of the way misogynoir runs rampant in sports.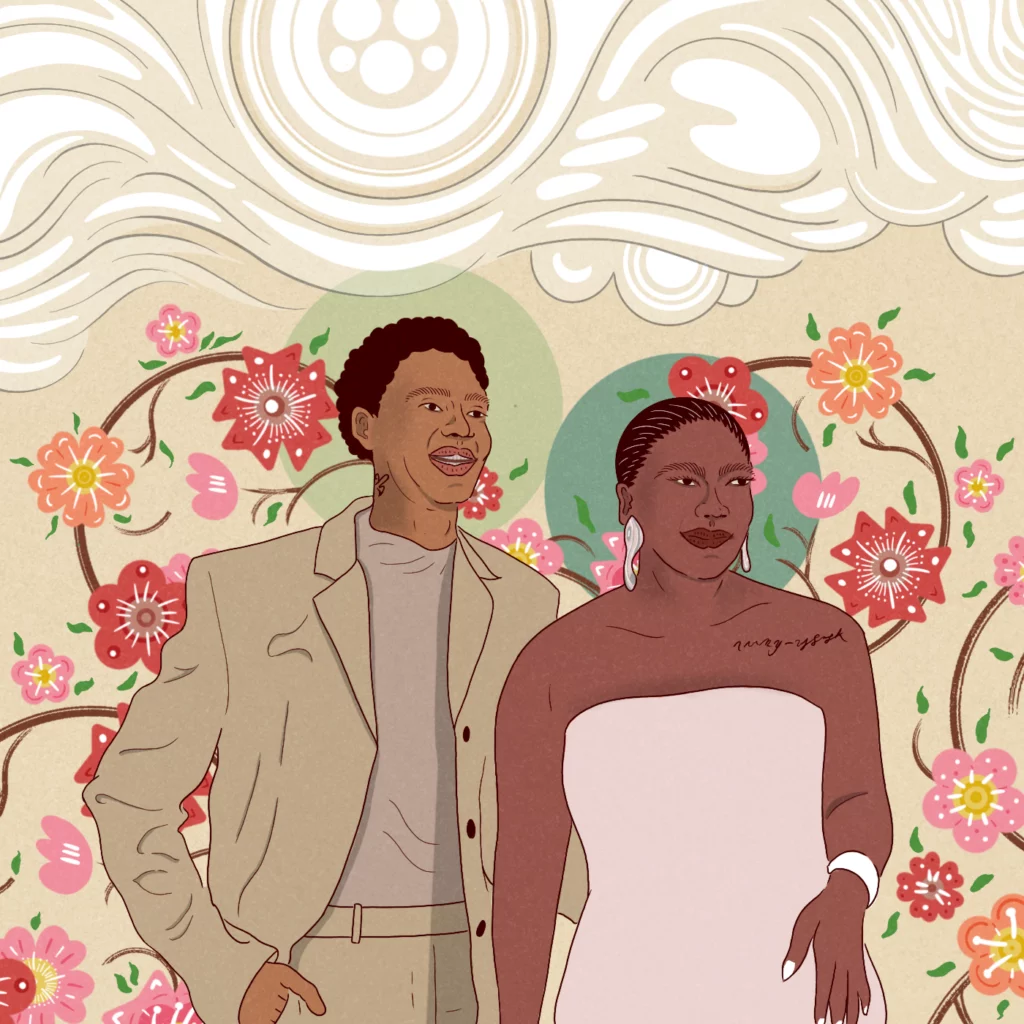 The continued vitriol directed at WNBA star Brittney Griner following her unjustified 10-month detention in Russia for trace amounts of hashish oil found in her luggage remains top of mind to me. While it was refreshing to see Griner and her wife Cherelle Griner step out on the Met Gala's red carpet in custom Calvin Klein earlier this month, I could not help but remember counting the days Griner was detained in a Russian jail and then a prison work camp just months earlier. I signed the petitions and reposted to social media, but ultimately felt powerless to intervene in her situation. Misogynoir is so much more than mean tweets about Griner on Twitter or the media's inattention to her detainment. The material impact of misogynoir on Griner and other Black women in sports demands collective action and requires transformative solutions that don't mirror the punitive ways misogynoir gets weaponized in the first place.
Many people on Twitter blamed Griner for her detention, with versions of "she should have known better" or "she knew where she was going" popping up in early reactions to the delayed news of her arrest in March, a whole month after her detention began in February. Tweets claimed it was her fault for packing—however accidentally—contraband that got her hemmed up. Blaming the victim is a common practice in our society, but it's even more common when the victim is a Black woman. When legendary producer Dallas Austin was arrested in Dubai in 2006 for a personal-use amount of party drugs, he was detained for a little over a month before being sentenced, quickly pardoned, and allowed to return to the United States. The outpouring of support he received was significant in a pre-social-media-saturation moment, with an eclectic group of major celebrities, politicians, and corporate bigwigs working in tandem to ensure his safe return. People expressed a greater level of understanding and concern for Austin's planned recreational drug use in a country where it was illegal than for Griner inadvertently packing a nearly empty vape pen of medically prescribed cannabis for mental health and pain management—which should have, at most, resulted in a hefty fine
Being a Black woman made Griner a less sympathetic victim in the eyes of the public, and made the many folks rallying for her release less visible as well. When retired NBA player Dennis Rodman moved to "help" Griner by volunteering to go to Russia to chat with Putin, he was quickly swatted down by the White House, his celebrity and his ties to Russia making his unsanctioned potential plan of action unignorable. But Brittney Griner's unanswered letters and Cherelle Griner's calls and pleas via direct contact with the White House were not enough. It was only after voicing her concern to fellow Black woman and media celebrity Gayle King of CBS Mornings that Cherelle finally saw action taken. Going public and demanding media attention was necessary to get President Joe Biden and his staff talking about solutions. It became clear that Griner was a bargaining chip in a high-stakes game between two nation-states—and misogynoir was working to make an already difficult situation more dire.
Many speculated that the delay in public awareness about Griner's situation was partially because she was a masculine queer Black woman and people just didn't care. While her WNBA teammates visibly struggled with an initial call to not speak about her situation as it could complicate negotiations, there were few male athletes that spoke out in her support. The hashtags #BringBrittneyHome and #WeAreBG, as well as several petitions, were sparked by Black women's organizations that were doing much of the work to keep Griner's situation in public view.
And when it came to talks of a prisoner swap between Russia and the United States, the White House plan involved swapping arms dealer Viktor Bout for not only Griner, but also detained journalist Paul Whelan. It appeared that U.S. officials determined Griner alone would not warrant the trade of the "Merchant of Death" back to Russia. When it became clear that Russia was only interested in a one-for-one trade, Twitter trolls voiced outrage, claiming that Griner's life was not worth that of the arms dealer in U.S. custody. What is the life of a Black woman worth, even when she is one of the most visible athletes in the world?
But the question that I want us to sit with is why are Black women still engaged in transformation for a world that blames and shames us in the process? Since Brittney's return to the U.S., she and Cherelle have made supporting detainees and their families their raison d'être. Despite a public that said Griner deserved what she got, or that someone else should have been rescued in her stead, Griner and her wife have committed to the ongoing, complicated, and overlooked work of supporting detainees abroad.
The line between reform and abolition can be porous, and I think with the support of some of the same organizations that supported her while detained, Griner can start to develop an even more critical view of detention, nation-states, and more specifically the White House. Griner's own experience shows the limits of the few privileges she has. Being a light-skinned U.S. celebrity mattered little in the eyes of a homophobic nation-state set on finding a bargaining chip for the safe return of one of their own.
Black women's very existence demands new ways of imagining our world, since simply accessing the privileges others take for granted does not materially change the unjust conditions that allow for the disparities in the first place. Organizations like Black Feminist Future, which kept a running count of the days of Griner's detention and launched a petition to support her safe return, prove that collectives are working for our liberation and will not be satisfied with simple access to—or even slight improvement within—the systems that exist. These organizations know we will not legislate, fund, or reform our way out of oppression and are therefore working on strategies and campaigns that push us toward liberatory futures beyond the limits of the structures we take for granted.
I am freedom dreaming of Black feminist futures where borders are dissolved, and we are all able to live comfortably and do what we love. A future where "misogynoir" is an archaic word that refers to a beforetime, no longer needed in either living or recent memory. While I personally envision this future with no competition, I can hold space for those that do—for those who envision a world where being a sports champion does not make you a target, but someone for whom the world can only cheer.
---
| | |
| --- | --- |
| | Moya Bailey is an associate professor at Northwestern University, the founder of the Digital Apothecary, and co-founder of the Black Feminist Health Science Studies Collective. Her work focuses on marginalized groups' use of digital media to promote social justice, and she is interested in how race, gender, and sexuality are represented in media and medicine. She is the digital alchemist for the Octavia E. Butler Legacy Network, and the Board President of Allied Media Projects, a Detroit-based movement media organization that supports an ever-growing network of activists and organizers. She is a co-author of #HashtagActivism: Networks of Race and Gender Justice (MIT Press, 2020) and is the author of Misogynoir Transformed: Black Women's Digital Resistance (New York University Press, 2021). She is based in Chicago, and speaks English. |
---