Can Reddit Bring the Campfire Ghost Story Back to Life? (And Other Scary News to Chew On)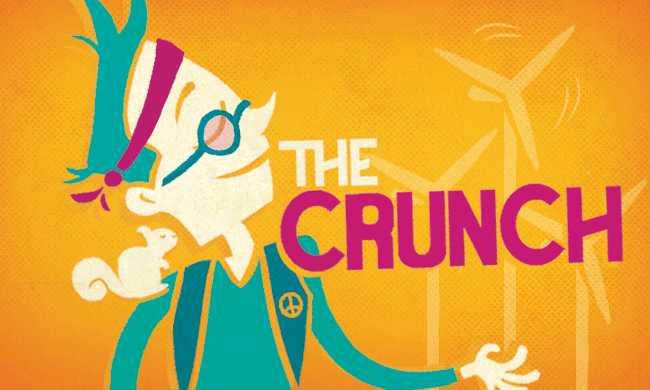 Man-made space trash is headed for Earth; there is science to back up why we love horror movies; and campfire stories are reimagined for the tech era.
Why you can trust us
---
Welcome to The Crunch, our weekly roundup of stories from around the web. With Halloween just around the corner, YES! Staff have put together some spooky news and stories to get you in the Halloween mood.
The upside of fear
Have friends who love horror movies? Does it make you wonder if they might be sociopaths? They're (probably) not; here's the science behind why they like the blood and guts. (via NPR)
What happens to people who laugh at clowns
Want to experience some of fear's positive side-effects? Here's a collection of ghost stories you can listen to help get your blood curdling—er, moving. (via Snap Judgement and Radiolab)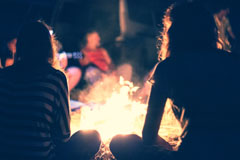 Modern ghost stories
Has technology killed the traditional ghost story? Telling spooky tales around the campfire seems to be a thing of the past, but people on the NoSleep subreddit are using the web to help keep person-to-person horror tales alive. (via The Guardian)
Scary sweets
A study released this past Tuesday showed that cutting most added sugar from kids' diets dramatically improves the health of children at risk for diabetes—in just 10 days. Maybe a pillow case full of candy isn't such a great idea. (via Take Part)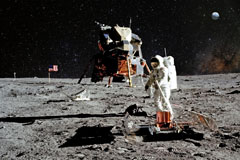 Bird? Plane? Space junk?
Scientists are awaiting the arrival of some space waste they believe to be man-made. The object is expected to land in the Indian Ocean in mid-November, so most humans won't notice. But it could be debris from mission Apollo, meaning a piece of history is headed straight for us. (via The Washington Post)
Speaking of things falling out of the sky
Leaked government documents recently surfaced on the Middle East drone strikes that have been the subject of intense scrutiny across the political sphere. In this interview, Amy Goodman speaks to The Intercept about what the documents mean. (via Democracy Now!)
Too hot to handle
Parts of the Persian Gulf are expected to rise to heat levels uninhabitable to humans by the end of the century if carbon emissions stay at levels they are today. (via MSN)
All photos from Shutterstock.