The Affordable Housing Issue:
In Depth
Renters Get One Step Closer to Homeownership With This Innovative Program
Renters Get One Step Closer to Homeownership With This Innovative Program
A Cincinnati nonprofit works to give renters a reason to stay and invest in their homes.
Why you can trust us
---
In Cincinnati, a unique housing option is allowing low-income renters to participate in the management and upkeep of their homes as a way to earn dividends they can cash in later.
Margery Spinney and Carol Smith founded Renting Partnerships in 2013 to help organize affordable housing communities for those with few choices.
"There's never going to be enough government funding to provide affordable housing for everybody," Spinney says. "We are not replacing homeownership and we're not going to replace renting. We're really creating a third kind of housing."
Renting Partnerships requires residents to commit to a five-year lease, participate in management of their homes, contribute to work assignments and property maintenance and pay their rent on time. In exchange, they accrue financial equity, or housing dividends, each month—up to $10,000 over 10 years. While these dividends accumulate indefinitely, residents can cash out after five years.
"Since our residents are committed to at least five years, we are able to save the money that a typical landlord would spend on vacancy, turnover, and administrative fees and invest that into a fund for residents," Spinney says.
Renting Partnerships already has one successful unit to its credit: a two-family duplex in the Cincinnati neighborhood of Avondale, whose population is more than 85 percent African American. Residents Louise Williamston, an early childhood education program director, and Rosetta Ferrell, who works part-time in customer service, first heard about the program while in church and decided to attend an orientation meeting to learn more.
The women, both of whom are Black, share nine grandchildren between them. They recently celebrated three years in the building, and although their lease requires only a five-year commitment, both say they plan on making this a forever home.
"It's basically everything I've been looking for," Ferrell says. "I can actually get off of work or wake up in the morning and say 'I'm home'."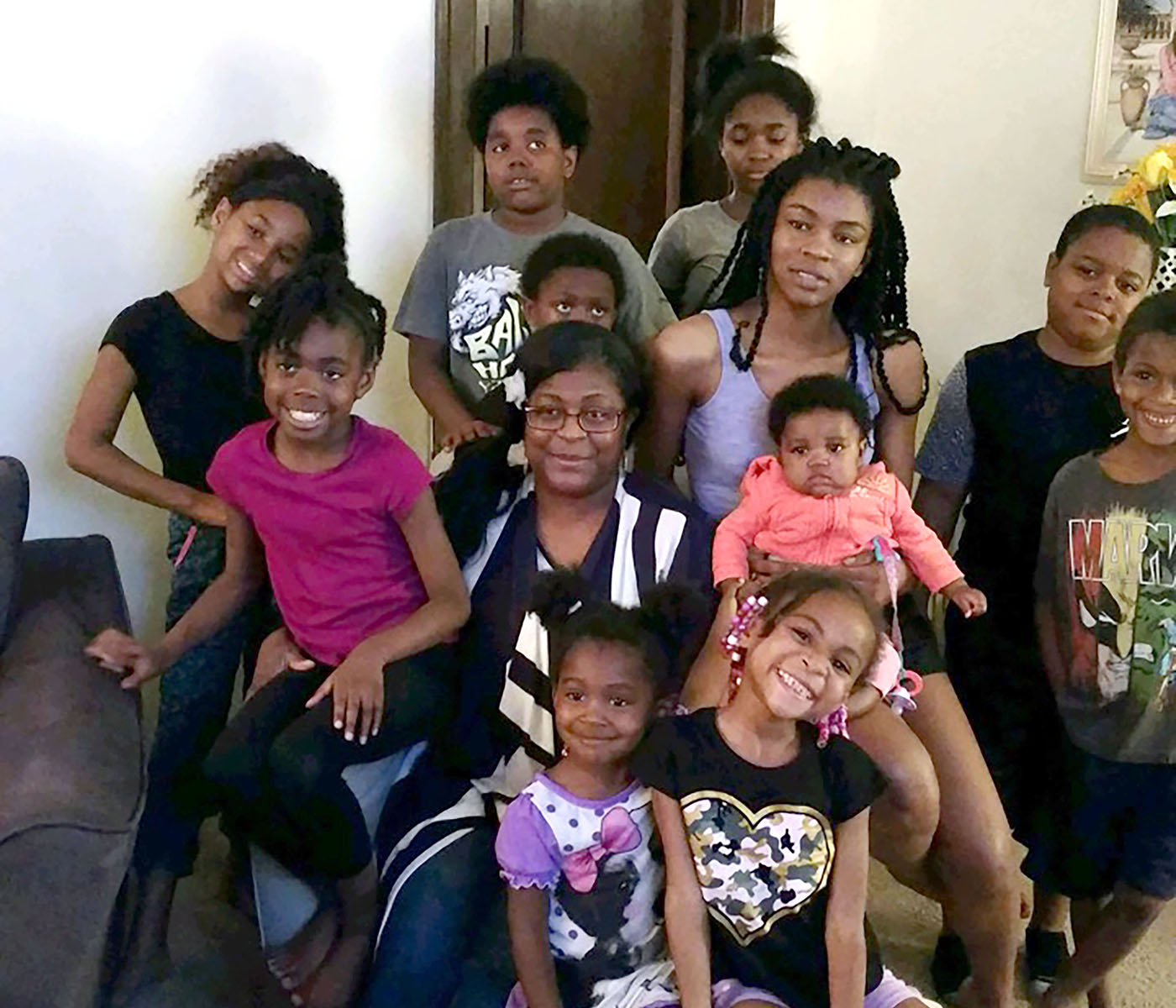 Louise Williamston with her grandchildren in the duplex she shares with Rosetta Farrell through the Renting Partnerships program. Photo from Rosetta Farrell.
It took two years for Renting Partnerships to find the two-story duplex, which was then acquired by the Coalition for Sustainable Communities, a nonprofit organization that invests in development projects in gentrified neighborhoods. The Coalition owns the property and master-leases it to Renting Partnerships, giving them control of operating and management of the building—a typical arrangement.
"Most developers already have a model of management that they're making money off of, so they're not interested in this," Spinney says. "We need developers who want to help others improve their lives and communities."
Ferrell and Williamston say they enjoy living in a location that's just as comfortable for their family as it is for them. "We do all the holidays together and invite all the kids over," Williamston says. "Everyone is always running back and forth upstairs and downstairs between the two duplexes."
Spinney is no stranger to seeking solutions to the growing housing affordability crisis. In 1986, she founded the Cornerstone Corporation for Shared Equity, where she conceived of the concept of renters' equity. It was also at Cornerstone that she developed the management techniques used to encourage participation by the residents. She founded Renting Partnerships with Smith, the former property manager of Cornerstone, to develop these practices on a broader scale.
"Our primary purpose is to enable people unable to afford homeownership to become part of a community that takes care of its own," Spinney says.
The women are in the process of organizing a community investment trust (CIT) to fund the acquisition of houses leased to Renting Partnerships. Investors in the trust will be able to purchase shares of the property with a modest rate of return that will enable the trust to buy quality low-income housing slightly below market rate.
"Since we're selling shares we don't have to sell the housing property in order for investors to get their principal back," Spinney says. "It keeps housing permanently affordable."
Spinney attributes the success of Renting Partnerships to this sense of community, with longevity being the key to raising and saving money.
"If people aren't happy and feel that neighbors aren't respectful, they're not going to stay whether they're building the renter equity or not," Spinney says. "It's more important to the residents that they feel like they're in a community that works together."