The Building Bridges Issue:
Solutions We Love
Drag Queen Activists
It's about more than dancing and lip-syncing to disco hits. These drag queens are working to make the world a better place.
Why you can trust us
---
They've made a big splash in popular culture with the success of RuPaul's Drag Race and drag shows in nightlife venues throughout the country. For some performers, though, drag is about more than just developing a persona and lip-syncing to dance hits on stage. Meet three drag queens who have combined activism with drag, and have fought for everything from LGBTQ rights to anti-violence efforts.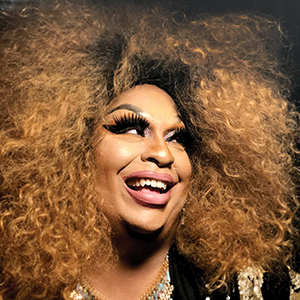 Vivica C. Coxx
This North Carolina-born and raised drag queen is the interim executive director of the LGBTQ Center of Durham and has been performing in drag since 2013.
Since then, Coxx has started their own social justice drag troupe, House of Coxx. The troupe is made up of 15 people and is based out of Durham, they said, but has performers in other states as well.
Coxx said they have always been into activism and advocacy. They have worked as a peer mentor for an elementary school and have also worked with nonprofits. They said they were offered internships that paid very well, but they didn't accept the positions because they wanted to work with people who felt different and help them be more comfortable.
Coxx's troupe puts on shows that are relevant to current events, they said. Their first show concerned the importance of giving enthusiastic consent in sexual activity, and other shows have covered pride, honoring Black femmes and trans women of color, and a tribute to the victims of the Orlando shooting.
"My drag creates space for people to breathe for the first time in a really long time," Coxx said.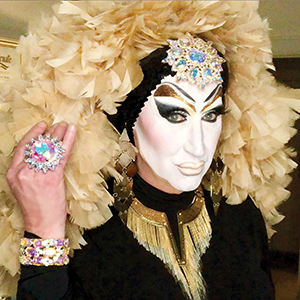 Sister Roma
In 1985, Sister Roma moved to San Francisco from Grand Rapids, Michigan, and met The Sisters of Perpetual Indulgence, a nonprofit organization made up of queer and transgender "nuns" who focus on community service, ministry, and outreach to people living on the edges of society. She became enamored with the group and has been a sister for 32 years.
Roma has been active in the fight against HIV and AIDS and raises money for those impacted. She has also worked with LGBTQ youth, anti-violence campaigns, and more.
"I need to make the world a better place," she said.
Perhaps her most viral activism effort was when she created the #MyNameIs hashtag campaign to call out Facebook for its real names policy. Roma said she fought to help people understand that LGBTQ people have identities that are authentic and can't always be proven with a piece of paper, and that Facebook's policy facilitates harassment and violence against a vulnerable population.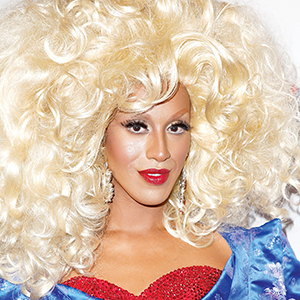 Honey Mahogany
Before she was a contestant on RuPaul's Drag Race, Honey Mahogany was a college student in California who was passionate about social justice. When approached by a friend to participate in their film project in drag, Mahogany accepted and found the experience empowering.
Mahogany said a lot of drag is centered on fundraising. Drag shows have been a way to raise money for those who live with HIV and AIDS and for other LGBTQ causes, she said.
Participating in drag means throwing out and challenging social constructs, and there is a part of drag that is innately centered on social justice and activism, Mahogany said.
"It's its own kind of activism," she said.
Drag and activism are powerful together because drag is a way of getting people's attention, she said. While activism can happen without drag, it can also help provide a platform for social justice.