The Cities Issue:
In Depth
How to Hack City Money: Let 16 Year Olds Vote on Budgets, Get Banks to Invest Locally
How to Hack City Money: Let 16 Year Olds Vote on Budgets, Get Banks to Invest Locally
In California and Ohio, two city governments are entrusting their citizens with budgeting and rewarding banks for valuing local communities.
Why you can trust us
---
This article appears in Cities Are Now, the Winter 2015 issue of YES! Magazine.
1. Participatory budgeting where any resident age 16 and up can vote
in: Vallejo, Calif.
Just over one year after emerging from bankruptcy, the city of Vallejo, Calif., put its budgeting process into the hands of its residents. From October 2012 to early 2013, Vallejo citizens gathered in senior centers, elementary schools, and other public spaces to decide how to spend more than $3 million of their city's tax dollars. The process, called participatory budgeting, began in Brazil in 1989 and has since spread to more than 1,500 cities worldwide. In the United States, the process first rooted in neighborhood districts in Chicago and New York City. Vallejo is the first place in the country to implement the process citywide.
Click here to subscribe to YES!
It works like this: Residents brainstorm ideas at budget assemblies held throughout the city, and a handful of residents volunteer to turn those ideas into full proposals. Then, the public provides feedback and votes. Solar-powered parking lot lights, public murals, and bike lanes were some of the ideas brainstormed earlier this year during Vallejo's second round of participatory budgeting. Any resident age 16 and up, regardless of citizenship status, has a vote. The second year of voting concluded in October, and a proposal to provide skills training and services to homeless veterans, seniors, and children received the most votes. Over the next year, city staff will implement this and seven other projects picked by the people of Vallejo.
2. Banking ordinances that reward local investment
in: Cleveland, Ohio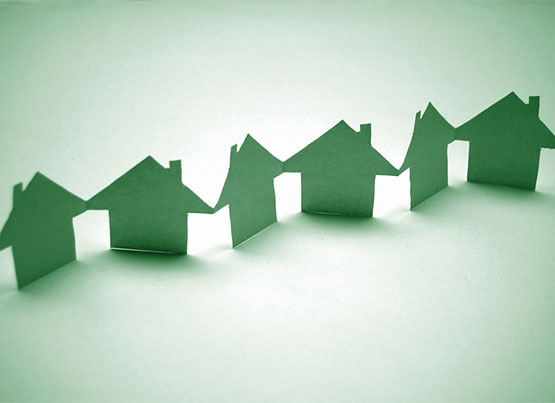 Banks aren't always in the practice of investing in their communities. Across the country, city governments are demanding change. Cities deposit big money in banks—billions nationwide—so they have some leverage for their demands. Cleveland, San Jose, Seattle, New York, Los Angeles, and other cities have passed responsible banking ordinances that require banks to track and report the ways they're investing in their local communities. The banks with the best track records win big city deposits.
Cleveland's 1991 responsible banking ordinance was the first of its kind. To qualify for a Cleveland city contract, banks must open more branches in low- and moderate-income neighborhoods, employ more women and minorities in executive positions, and provide more financial services for local businesses than other banks. Cleveland's ordinance ensures that city wealth is invested in the institutions that invest in community welfare. Since 1991, 12 cities across the country have adopted similar ordinances.