Opinion Advocates for ideas and draws conclusions based on the author/producer's interpretation of facts and data.
Murmurations: Lessons from Pride and Parades
In a world obsessed with the concept of forever, Cherizar Crippen encourages us to recognize the beauty in impermanence.
Why you can trust us
---
A note from adrienne maree brown: Cherizar Crippen is a voracious student of life, practitioner of magic, and healer across generations.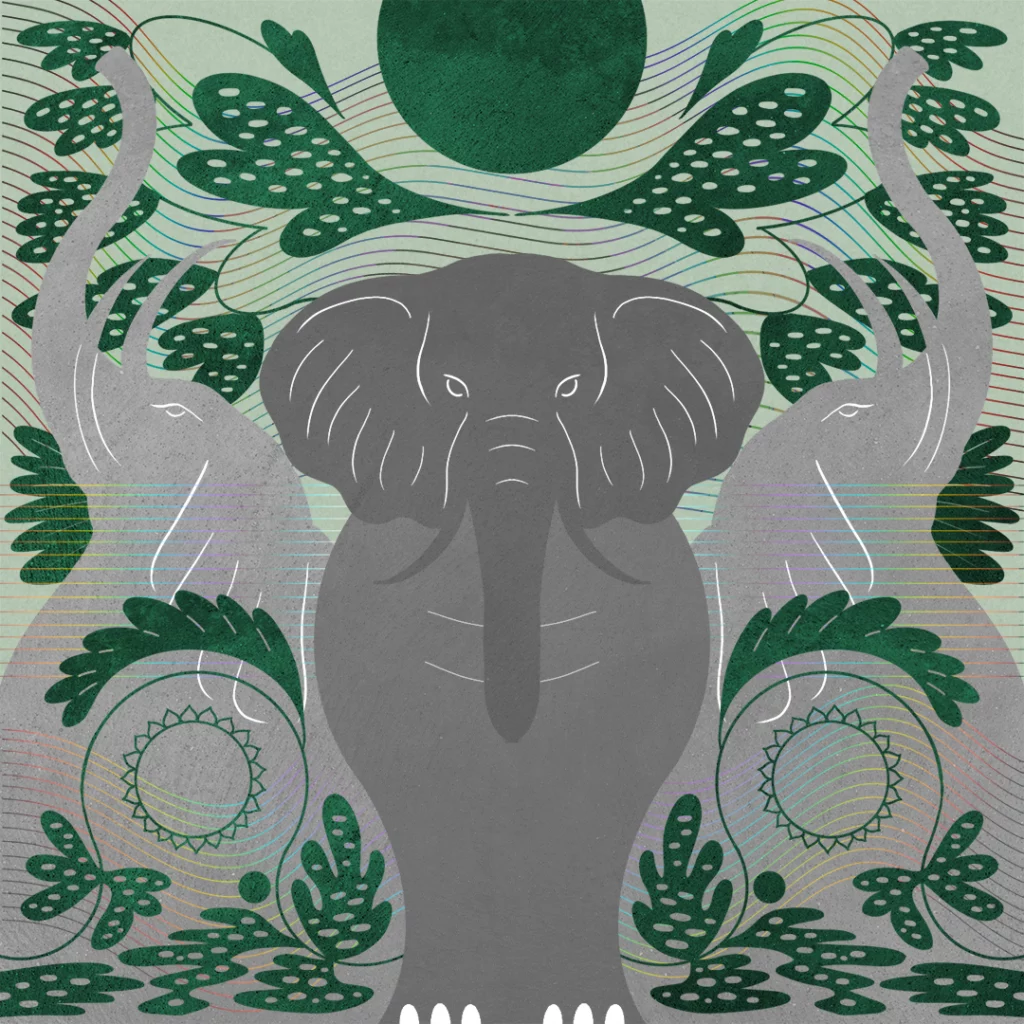 We live in a world where we are constantly bombarded with narratives of forever friendships and lifelong partnerships. But for many of us, the traditional road map to building relationships has never been navigable. Our society insists that "forever" equals best—that it is the prime destination for meaningful human relationships. But there is a beauty and power in valuing short-term connections and fluid relationships.
As a queer Black millennial, "long-term" has never been accessible to me. I was kicked out at 15, quit school at 16, and have navigated layoffs, breakups, and rent-hike-induced displacements. It's been hard to maintain relationships. People I've held dear have vanished. Our capacity to show up as besties, chosen family, or even as comrades has been stretched thin by grief and bills and geographical distance. We've been reduced to digital heart reactions, occasional text messages, and TikTok shares. And I don't think I'm alone in this experience—many of us feel untethered, displaced. Black and queer, just out here…
So this is a loving invitation for Black queer folks who struggle with belonging, who feel unmoored, who long for someone to tell their life story to—or better still, someone who already knows our story by heart.
What would happen if we just embraced impermanence? Could we release our attachment to the idea of "forever people"? Maybe let the god we know as "change" lead. Maybe, just maybe, through this lens we can reassess the way we value momentary connections.
It's Pride Month, a time to celebrate resistance, persistence, and existence—shout out to our TRANScestors who have paved the way with bricks and bottles. If you know anything 'bout the Black girlies, gays, and theys, you know queer life is the mother of invention. I often marvel at the strategies we've devised for our collective survival. If anyone "be like water," it's Black queer folk. We reinvent home, family, community; we decolonize relationships. Our hearts crack open and something beautiful grows out of the fault lines. We adapt and adopt one another. It's an appropriate adaptation, one passed down to us generationally.
This idea of appropriate adaptation comes from Dr. Joy DeGruy, author of Post Traumatic Slave Syndrome: America's Legacy of Enduring Injury and Healing.
"What originally began as an appropriate adaptation to an oppressive and danger-filled environment has been subsequently transmitted down through generations," DeGruy writes. DeGruy also notes that by embracing this appropriate adaptation, enslaved people—and their descendants—"were able to pass on their phenomenal powers."
I can't stop thinking of all the ways that appropriate adaptation has manifested in how we Black and queer folk communicate, the way we bond with one another. Even a meeting of side-eyes across a crowded room can capture an entire conversation. Conjure, but make it communication. Telepathy.
"You can't have a short memory and be Black," says Koko Zauditu-Selassie in the 2021 film In Our Mothers' Gardens. "You'll open yourself up for attack. You've got to have a long memory cause you're singing a long song."
And we are not the only ones singing a long song. Elephants—despite experiencing displacement and trauma—adapt, gather knowledge, and create fluid societies, seeking out what nurtures and supports them. These elephant kindred model another way of being, anchored in fidelity, flexibility, fission, and fusion.
I've recently been captivated by this book, The Amboseli Elephants: A Long Term Perspective On A Long-Lived Mammal, which chronicles a multi-decade study of Amboseli elephant groups, also known as elephant parades.
As a card-carrying member of the LGBTQIA alphabet gang, I can't resist a good parade.
Through climate change, displacement, and witnessing the state-sanctioned murder of loved ones, the Amboseli elephants know impermanence. Yet still they have gathered an immense database of ecological knowledge and create fluid societies that survive and even thrive. So what lessons can we take from the elephant parades during Pride?
Queer Elders Be Knowin'
Younger elephants find fidelity in Amboseli elephant matriarchs. These matriarchs can distinguish between hundreds of other elephant voices; determine if they are friend, foe, or unknown; and react appropriately. They're discerning and they stick around when times are tough. Our queer elders of the Global Majority can spot "stranger danger" too. They know where the spiritual and the physical medicine is; they know how to fight—and love—in the midst of a storm. They know when to let that love go. While their physical presence is impermanent on this side of the veil, these elders hold the stories and experiences that make up our long song. It's our job to sit at their feet and learn to sing it for the next generation. Speaking of which…
Support Your Local Gaybies
Amboseli elephants are often orphaned by poachers. But those who are able to join a bonded group or clan survive. Same goes for humans. Studies show that young people with at least one supportive adult in their life can make a way out of no way. Want some honest people to hold you accountable? Want to practice curiosity, question everything in order to decolonize? Then support young people. It's such a precious gift to provide a supportive environment for gaybies to glow up in. Working with youth can be transient—they grow up and move on to the next stage of life. But the impact we have on one another is permanent. It's worth it, plus new gays just keep getting born.
Political Airbnbs
You will eventually experience "movement heartbreak" in any social justice movement space. Conflict is inevitable. Letdowns happen.
I think of movement spaces like elephant "clans": a combination of families and bonded groups. They unite to navigate scarcity and threats together, finding strength in numbers. Within the clan, individuals will sometimes leave their bonded group or even their family and link up with a more compatible one. But they don't leave the clan. Clan equals safety.
This is a lesson in fluidity. Our strength lies in our ability to stick together without stagnation. Burnout is so common in our movements. Many name guilt, and fear of "the work" suffering if they leave, as a primary reason they remain in positions that no longer feed their souls. But do you know what makes "the work" suffer, for real? Burnout. So find the work that feeds your soul. Fluidity in our affiliations does not diminish our power or numbers—in fact it grows both. It empowers us to find spaces that align with our evolving principles and aspirations. A political home may be goals, but political Airbnbs can help you figure out where that home is.
Alphabet Gang, Good in Every Hood
At least a few times a year, the Amboseli visit the Kitumbeini elephants, and the Kilimanjaro elephants visit the Amboseli. There are entire populations, hundreds of elephants, mingling together in parades. And then they go home.
This lesson is especially for the folks who lack local queer spaces, and introverts like me. I put the "bi" in "by myself." But the rest of the alphabet gang is outside. Adventuring beyond your immediate circles can be hella difficult, even terrifying. But it also might just lead to some of the most transformative relationships you'll have. Try to visit clans outside your own—at least a few times a year. Ableism and capitalism keep us isolated, so if you are free to travel, visit someone who can't—free them from isolation. Sometimes connections only last a weekend. But the support, love, and power we receive in that moment should not be devalued.
Shit Happens
"Bond groups" of Amboseli elephants don't have a strong direct lineage, but they form a village to raise their young. That, too, can change. Maybe resources are too scarce to support everyone, so they fissure. Maybe violence has orphaned a calf, so they fuse. They allow an ebb and flow of relationships that is both appropriately adaptive and kind.
What if we embrace the non-foreverness of our bonds as an appropriate adaptation to an unstable society? What if we hold more grace for those leaving our lives, and make more space for those entering our lives? What if we charge it to the system, not the heart? My whole body relaxes at the thought of it.
There Is Beauty in Impermanence
More and more these days, I pay attention to the way my body reacts to these separations and abandonments, this grasping for others. I find myself curious about what feels good, what feels safe. What do we do when everyone's capacity is limited and the world is a never-ending earthquake? I am often afraid to think of what I need beyond survival. But as my appreciation for impermanence grows, my fear shrinks.
Embracing the fluidity of relationships and understanding that they don't have to be permanent is liberating. Celebrate those connections that last only a decade, a year, a weekend. Oscillate from family to clan to bonded group and back again. In an unstable society, embracing the non-foreverness of relationships, fissuring, fusing, forming, and reforming feels like a beautiful and appropriate adaptation. There is significance in the moment, the touching and being touched by others, even if only for a brief time.
I believe belonging is not defined by traditional notions of permanence, but by the fluidity and adaptability of our connections. If we are adaptation experts—and we, as Black queer people, are—belonging is inherent to our existence. Change is encoded in our DNA, woven into our culture. Our relationships may not conform to societal expectations… but when have we ever conformed? Happy Pride!
---
Cherizar Lee Crippen

is a Black and Indigenous bisexual troublemaker, mother to many plants, a fur baby, and a very resilient fish. She is based out of the South, spending her time developing youth leadership, creating and facilitating intimate healing justice spaces, and helping Black people to venerate our ancestors by reclaiming and remembering Hoodoo. She is a poet and columnist, who specializes in covering African spirituality, youth organizing, and amplifying the work of southern-based Black and Indigenous radical queer leftists. She speaks English and AAVE.
---